Biography
Talented Frances Kendall was told years ago she'd never make an artist. So she became an author, politician, professional speaker, business owner and a Latin American dance champ. It makes you wonder why, thirty years on, she's holding her first solo art exhibition. ~ By Sue Grant-Marshall
There was a time you couldn't drive down a Joburg street without seeing a Frances Kendall Federal Party poster. In the run-up to the 1994 elections, her fiery, determined gaze was impossible to duck. So was her book, South Africa: The Solution, which she co-authored with her Free Market Foundation husband Leon Louw. It sold in tens of thousands all over the world. President FW de Klerk was spotted reading it. A TV camera zoomed in on a Springbok cricketer reading it between the fall of wickets.
The book advocated federalism as the solution to South Africa's political problems and Kendall launched the Federal Party with the idealistic aim of sweeping a devolved system of government into power. At one stage Chief Mangosuthu Buthelezi told her that his Inkatha party might throw its weight behind her. But, she didn't crack a parliamentary seat and today the country has a highly centralised form of government.
Kendall meanwhile has come full circle, doing best what her Wits university art teachers said she could not – paint. When Mark Read, director of the Everard Read Art Gallery, saw one of her portraits last year he said it was the best he'd seen in a long time. He went further. He told Kendall her work was up there with acclaimed portraitists John Meyer and Neil Rodger.
Internationally renowned South African artist Karel Nel, whose work hangs in galleries all over the world, is opening her solo exhibition of Kenyan paintings this month. He's doing so because, "her work is vividly crafted in a detailed way that makes her paintings very engaging". That's the kind of praise others would die for. Kendall has arrived.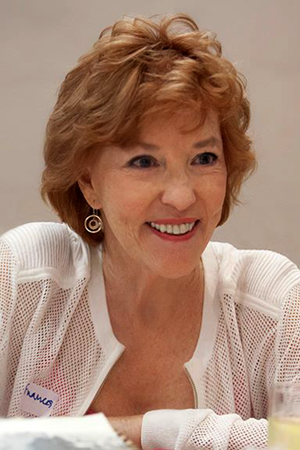 Part of the reason for her circuitous route via politics and dance and back to painting lies in the struggle years of the 1970s when student art, according to Kendall, was expected to be expressionistic, a political statement, reflecting the angst-ridden era.
"Trouble is I was always an optimistic person who'd had a happy childhood so I wanted to paint optimistic, happy things and that was not on." Kendall's work was rejected "so severely" and she was belittled to such an extent that she packed away her paintbrushes and took to the road for years.
It's expected of artists to lead interesting, colorful lives and Kendall has not disappointed. In the 1970s she and friends hitchhiked through Europe, Britain and eventually back home through the "dark continent" in spite of a telegram from her father warning: "Do not undertake dangerous trip through disease-ridden Africa." In fact the young women travelers had more "trouble" in Europe from lecherous men than they ever experienced in Africa.
They sailed upriver for two weeks on a Nile ferry, camping upstairs in fourth class with women and children. "Downstairs were the men; they were known for raping boys. In spite of such precautions one boy was raped on our trip. But our fellow guy friends were allowed to camp with us as European men were regarded by the locals as safe," says Kendall. She recalls the four-month African journey as joyously free, with no jobs, no deadlines, no responsibilities. Sometimes she and her friends would wait for days on lonely roads without a single vehicle passing.
Marriage to a casino croupier she'd met in Africa followed and it took them both to Athens, Kinshasa and Swaziland. Her first daughter arrived and was nearly two years old when Kendall met Leon Louw, whose libertarian philosophy appealed as much to her as did the man. It was a true meeting of grey matter. Three weeks later she ended her marriage and began working for the Free Market Foundation. Libertarianism was like coming home to Kendall, who resonated with its strong support of individual civil liberties, of social tolerance and of private property. Followers want a free market and a constitutionally limited and greatly reduced government.
"We believe all people should be free to live as they choose provided they don't violate the equal rights of others. We're informed by the consent axiom, that there should be no force or coercion and all actions should be performed by mutual consent." Kendall and Louw walked their talk, raising their three daughters to make their own decisions about what to eat and wear and when to go to bed.
"They had to respect our rights too and if they stayed up at night it was on the understanding they didn't disturb us. They couldn't just take our things and we couldn't take away their toys and tell them to share them with others."
Kendall's first book, Super Parents Super Children, was based on that philosophy. It was snapped up immediately by a publisher, was translated into several languages and went on to sell 100 000 copies over 15 years in four countries. It was the first and the last book she let anybody publish for her. Twenty years ago self-publication was somewhere between difficult and impossible, so the author formed a publishing company named Amagi. "It's the only way to make money out of writing books." She's now written five, which have sold hundreds of thousands of copies.
The Solution sold 70,000 copies in South Africa before it too went into translation. The worldwide libertarian network helped. "They were excited to see a book standing for everything they believed in doing so well." Time magazine and The Economist wrote about it. It was translated into Afrikaans. Then Louw and Kendall were nominated by the Norwegians for the Nobel Peace Prize.
Those were heady times and Louw believes The Solution influenced South Africa's Constitution and Bill of Rights. Kendall doesn't. "It may have influenced some thinking but we have ended up with a government that has centralised power – and we proposed exactly the opposite."
Kendall became spokesman for all the residents' associations as well as the Federal Party when she was elected to the Johannesburg Metropolitan Council in 1996. "It was going through its own constitutional debate on whether to devolve or centralise the city. It was exciting and I thought I could influence it."
She organised a referendum in which 87,000 people voted on whether or not Johannesburg should become a "megacity" (it consisted of five municipalities at the time) or devolve into 13 "cities" where local people would make decisions at a local level. Today it is one.
Kendall's description of the wheeling and dealing between the political parties would make a thriller. It involves backstabbing, not least by formerly disadvantaged people of their kinfolk. She was so incensed by the system of proportional representation being sold down the river for political expediency that she challenged Inkatha and the forerunner of the Democratic Alliance at a council meeting. To boos and hisses she said she'd see them in court. She did and she won.
It created a legal precedent, which Kendall warned the DA it would itself need one day. She was proved right. But the council meeting at which proportional representation died "was the night I lost my political innocence and realised that my idealism and hopes of achieving anything were a romantic nonsense". She quit.
Kendall doesn't waste time languishing over failure. She moves on. She'd been speaking on the professional circuit about The Solution and her agent suggested it was time to find a new topic. Kendall obliged with a book on differences between the sexes, The SeXY Factor. "It would have sold even better if I'd made it less academic," she says, but her delivery of it in seriously high heels and power suits had audiences riveted for years.
A trek at the turn of the century up Mount Kilimanjaro under a full moon and reading a book, The Artist's Way, reminded her she was essentially a creative creature. Still too fearful to touch a paintbrush, she began taking Latin American and ballroom dancing lessons. Before long she'd exchanged the power suits for glamorous, clingy outfits and she was winning competitions with her dance teacher. It wasn't long before she opened the Fred Astaire dance studio at Bruma Lake, followed by another in Sandton, and then Rosebank.
After several years the challenge wore off. She'd mastered business and dancing. She sold the studios and gave herself two years to crack painting portraits full time.
To her amazement her tentative start yielded instant commissions. She painted a string of well-known celebrities and businessmen in their homes surrounded by objets d'art that make them happy. It's a combination of still life and portrait and she sets out to please the sitter. "I want them to have something they can keep for posterity."
Now she's given herself the gift of returning to her childhood home on the coral island of Mombasa. People said, "Don't go, everything will be changed, you will be heartbroken. It wasn't. I wasn't." The resultant evocative scenic paintings and portraits of Kenyans make up her first solo art exhibition at Alliance Francaise in Parkview through April 11. The day may come when Kendall will venture a self-portrait. Then, if she ever needs another street poster, the picture will be ready and waiting.